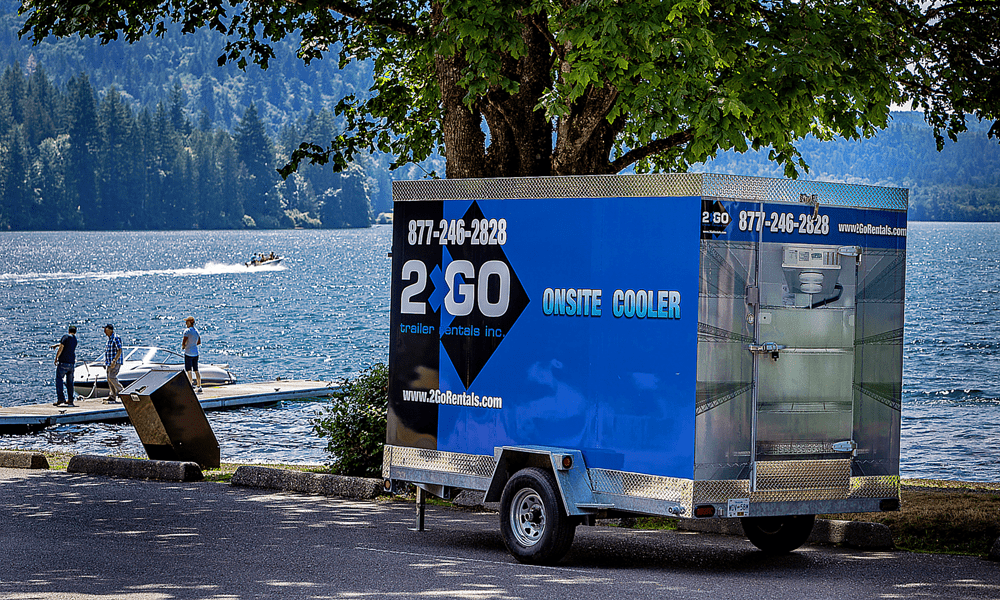 About Us
2Go Trailer Rentals Inc. is a British Columbia company
Serving the Lower Mainland, Vancouver, Vancouver Island, the Interior, the North and all of BC. We offer mobile cooling and freezing solutions for corporate clients in the hospitality and other industries. Plus, we serve individual customers planning receptions and other special events.
~ Receptions ~ Parties ~ Caterers ~ Renovations ~ Repairs ~
~ On Locations ~ Product Storage ~ Conferences ~ Conventions ~
~ Emergency Backup ~ Extra Stock ~ Street Festivals ~ Outdoor Concerts ~
~ Tailgate Parties ~ Community Events ~ Fairs and Flea Markets ~ Farmers Markets ~
Customer Service
Call to book 1 trailer for 1 day or a fleet of trailers for a month.
2 Go Rentals make sure everything is cool!
Easy, stress-free refrigeration, anywhere in the province.
Contact Us to reserve your 2Go Trailer today.

Meticulous Maintenance and Timelines
2Go Trailer Rentals is proud of our record of reliable and prompt customer service. Every trailer is a top, international manufacturer's brand that is known for delivering optimal performance levels.
Every 2Go Trailer is meticulously maintained by certified HVAC and Refrigeration Mechanics. Refrigerated trailers are kept spotlessly clean. Your mobile cooler or freezer unit is delivered and set up on your schedule. Just point to where you want the trailer to be, and our professional technician will complete the setup, and get everything up and running. You will receive a key to secure your content. Shelves can be set up inside the cooler so you have quick and easy access to your goods.
Your set up technician will answer all your questions at the time of setup, and returns for pick up when your event is over at the scheduled pick up time.
Have More Questions?
If you still have questions about 2Go Trailer Rental Coolers and Freezers, please see our FAQ list. If your question is not answered there, please call us at (877) 246-2828, email us, or Contact Us.
CALL TODAY  (877) 246-2828